Back from Break
Coming back to campus after Thanksgiving break it feels like winter as finally set in. There is a cold crispness to the air, and a creeping stress in the atmosphere. It's hard to believe there are only 3 full weeks left in the semester at this point, and I know it will go fast with all of the essays and projects and studying there is to do between now and then. I thought it might be helpful to share a little bit about what the end of the semester is like and what to expect from finals.
Motivation
First things first: it's after Thanksgiving which means it's time for lots of Micheal Buble and Mariah Carrey to get in the holiday spirit for the end of the year. Or if Christmas music isn't your thing, a great motivational playlist is key for surviving the end of the semester in my opinion.
To Do
Once you're all set with some good music it's time to take on the essays! This semester I'm taking Intro to Comparative Politics, Intro to International Affairs, Intro to Environmental Studies, Exploration and Discovery, and a Spanish conversational class. As you might be able to guess, these classes are mostly reading and writing intensive (math is by far not my strong suit). So as a result, at the end of the year, I have a lot of essays to write, which may be different from people taking more science or math-heavy classes. For me, I have a 6-page literary analysis essay for E&D due first, and then a comparative politics essay comparing and contrasting the regimes two countries, and then I have an environmental studies term paper due where I'm writing about urban development and design policies in the developing world compared to the developed world. I also have a short Spanish powerpoint presentation due about a movie we're watching in class, and a group poster to proposre and environmental engagement project in Environmental Studies. And then finally in the last few days of the semester we have reading days and final exams! Listed out like this it might sound like a lot, and I am a little stressed, to be honest, but there's a lot of resources and strategies I know I can use to make the end of the semester go smoothly.
Study Srategies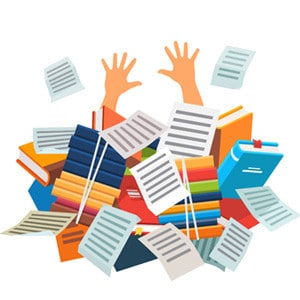 Most of these due dates are well spaced out over the next few weeks, so I'm going to focus on time management and accomplishing one thing at a time as the deadlines approach. All of my professors have emphasized over and over how they want to help people during office hours, and they're always flexible about meeting with students. I know if I'm struggling with something I can always go to my professors for help or clarifications. I'm also know that my peers are in the same position that I am, and that we can work together to help eachother make finals less stressful. I've had really helpful stufy groups for my IA class in the past, and in my Spanish class we're having discussions about the movie to aid our personal presentations about it, and doing group work for my environmental engagement project makes things less stressful because we can all pitch it. And overall all of my friends are really supportive and it's nice to have people to complain to and help support each other while we allget things done. Finally, for me keeping a physical calendar with all the important deadlines and events I have coming up is a great visual way to keep track of how much time have or don't have for different tasks